AZ Sports Cards
We are open to the public within State guidelines.
Social Distancing with max of 10 people in store at a time  
Safety Practices 
10 am - 5 Pm Tues - Sat.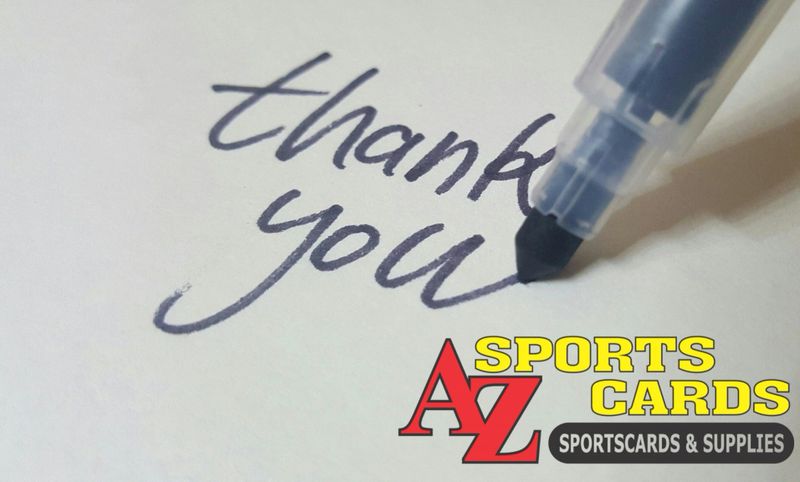 Thank you everyone in advance for your continued patience

Enter our Raffle Reward Program
For every $10 spent in Store Customers will receive  
One raffle ticket for our raffle.
Tuesday Special:
"Double Raffle Tickets on all purchases"
You will receive Two tickets for every $10 spent  
Our Next Raffle scheduled for Saturday 12/12/20 at 3PM
We we're doing Interactive Virtual Raffle Drawing on Facebook
*******
Please check out our In-Store Breaks
AZ Sports Cards is starting In-Store Box Breaks & Personal Breaks

- All Participants will receive an item on our box breaks.
Every 2nd & 4th Sundays of the month.

Call or come in for details or

check out our new In-Store Break Facebook Page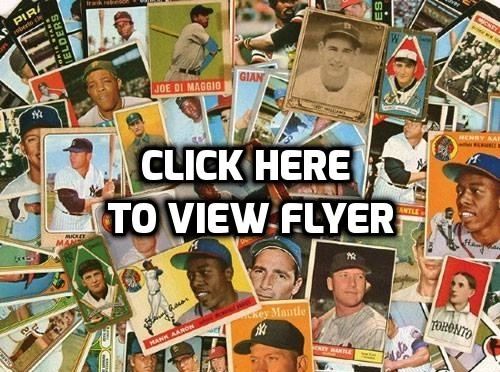 Team Sets, Official MLB Baseballs, Bats, 

Helmets, Bases & Pitching Rubbers & more.
AZ Sports Cards has the best selection and prices in town 
for boxes of cards, single cards & supplies!
Baseball cards, Basketball cards, Football cards, Hockey cards,
Non-Sports cards like TV cards, Movie Cards, Future Releases, Supplies & more.
We are now offering "Special Flash Sales" on Facebook
Watch Facebook Page

Check out our New Selection of Card Singles From Sports to Celebrity to Non-Sports
 We have 1000's of Singles / 15 cards for $1.00

Sign Up for Weekly Flyer for Announcements